Sprite & Midget Motors
Off the Rack or Built to Suit
Choose from the base motors described below, or add any options to meet your needs. 5-speed transmission, performance camshaft, cylinder head upgrade, hi-lift rockers -- the sky is the limit! Click on the links below for details on each motor and/or use our engine quote tool.

Questions? Contact our specialists at 1-800-946-2642 or send us an email to discuss a customized, high-performance power unit for your Sprite or Midget.

We are ready to power your motor dreams!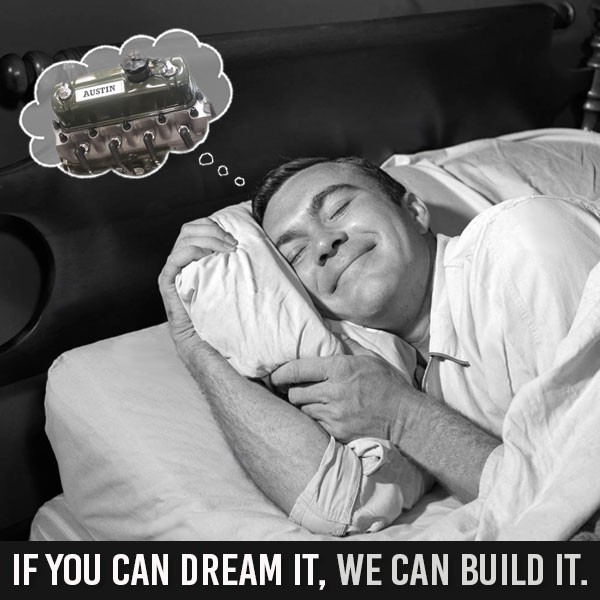 1275cc REBUILT LONG ENGINE
If you've been wanting to upgrade to a 1275 or your existing 1275 is just plain tired, you'll be interested in this! Our rebuilt 1275 long engines are complete from sump to valve cover and are rebuilt with all new or reconditioned parts including rocker assembly , pistons, oil pump, water pump, lower pulley, timing chain, reground crank and cam & new lifters.

Learn More
1275cc HIGH PERFORMANCE ENGINE
With 100 Horsepower on tap this great package is ready to install and will absolutely thrill you. The rebored 1275cc motor includes high compression (9.75:1) performance pistons, an Aluminum cylinder head, and a fast road camshaft (276 degrees duration). This set up will provide the ultimate in performance. Includes water pump & spin-on filter assembly.

Learn More
1380cc LONG ENGINE
If you've been wanting to upgrade to a 1275 or your existing 1275 is just plain tired, you'll be interested in this 1380cc! Our 1380cc long engines are complete from sump to valve cover and are rebuilt with all new parts including rocker assembly, pistons, oil pump, water pump, lower pulley, timing chain, reground crank and cam & new lifters. All cylinder heads have been set-up for unleaded gas!

Learn More
1380cc HIGH PERFORMANCE ENGINE
1380cc Street Performance Spridget Motor. With 113 Horsepower on tap this great package is ready to install and will absolutely thrill you. The rebored 1275cc motor includes high compression (10:1) performance pistons, aluminum cylinder head, fast road camshaft (276 degrees duration) driven by a duplex set of timing gears. This set up will provide the ultimate in performance with great reliability.

Learn More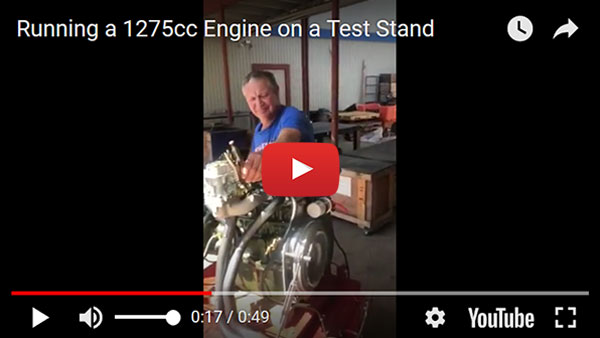 Quick Links
\